Fairs have been held on the shores of Raahe at the same locations for centuries, as ships used to arrive from overseas, carrying all manner of exotic wares.
To signify that a ship was entering the fairway leading to the town, a flag was hoisted on the pooki lightless beacon tower and the fire watchman in the church belfry passed on the message "Pooki Flakkaa", indicating that the flag had been raised. It did not take long for the entire town to rush to the shore to welcome the arriving ship.
To this day, the same "pooki" markers (lightless beacon towers) stand proudly on the islands of Iso-Kraaseli and Tasku off the shore of Raahe. 
Time of the next event: 14–15 July 2023
At the Komerssi market fair, you can sense the excitement of the old-time fairs and admire the vendors wearing their finest costumes and the market stalls decorated in traditional ways.    
Each year, a range of fascinating ships are docked by the museum for visitors to admire. Some of them provide the opportunity to climb aboard. You can visit the award-winning Raahe archipelago on boats and cruises arranged by local operators.  
The happy whirl of the market is accompanied by a summery programme of music, work demonstrations, children's sea adventure track, a petting zoo and so much more. The Pekkatori market, which is organised in Wanha Raahe old town, focuses on traditional construction and old manual skills in the form of work demonstrations and lectures. 
The history of the seaside town comes to life during the event through fascinating demonstrations based on the Age of Sail. Utility items are forged from iron, rope is woven using methods from the 19th century, wool yard is dyed in hot cauldrons, and so on. Experts in traditional crafts will be hard at work through the entire event and will be happy to talk about the different stages of their work. 
The warmth of the sun and the scent of the sea breeze create an enchanting embrace that serves as a perfect setting for meeting friends and enjoying time together. The atmosphere harkens back to the 19th century Age of Sail. There is plenty to see, do and experience on land and at sea throughout the weekend.  
Join us in the seaside festivities!
Read updates and share your best moments on social media; @raahenmeripaivat #raahenmeripäivät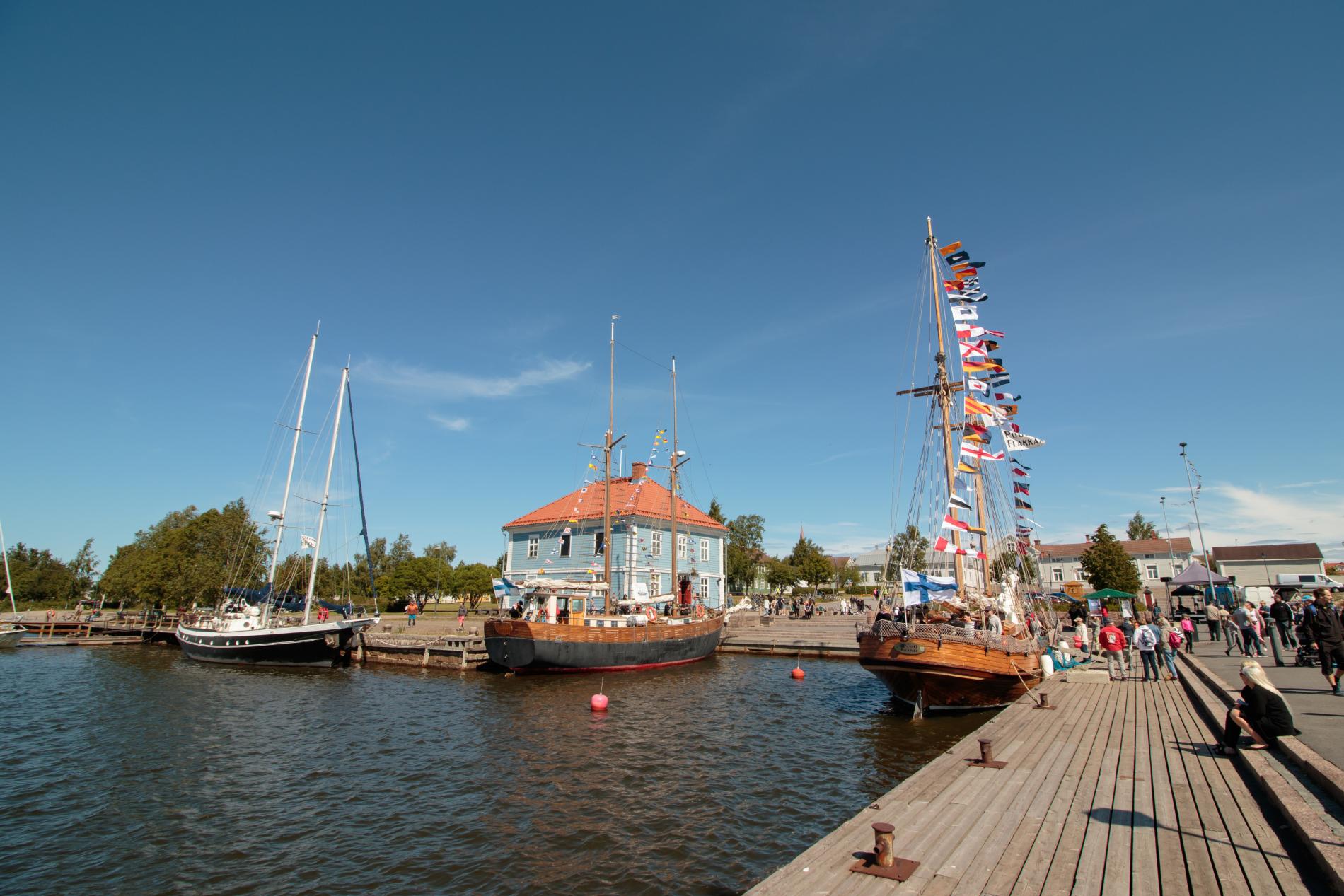 Organizer of the event
City of Raahe
Urban Development & Visibility
tel. 040 130 3888
pookiflakkaa

[at]

raahenmeripaivat.fi
Location
Seafront area of the Packhouse Museum/Rantatori
Rantakatu 37, Raahe